Photo Gallery

Galleries


PanoramAcadia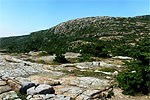 Dorr Summit (360°, 2.25 MB)
Photographer: Ray Radigan
Nestled between Cadillac Mountain and Frenchman Bay, Dorr Mountain is the third tallest mountain on Mount Desert Island.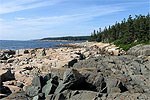 Schoodic Coast (360°, 2.16 MB)
Photographer: Todd M. Edgar
Pink granite and black diabase dikes form the rocky coastline of the Schoodic Peninsula.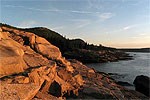 Sunrise on Ocean Drive (360°, 1.8 MB)
Photographer: David Restivo
The sun rises along Ocean Drive with views of Gorham Mountain to the east and Otter Cliff to the west.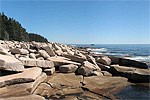 Dancehall Rocks (360°, 1.8 MB)
Photographer: David Restivo
Waves break on an unusually flat slab of granite on the south side of Baker Island, about three miles off the coast of Mount Desert Island.
More Student Creations
Listen to recordings about Acadia and nature by students:
Acadia Song by junior rangers in Mrs. Sawyer's 2006-2007 second-grade class in Brewer, Maine.
"Nature Needs Kids" (© 2005 Jenny Morgan) by students at the Columbus (Ohio) School for Girls.


Last updated: February 26, 2015