Photos & Multimedia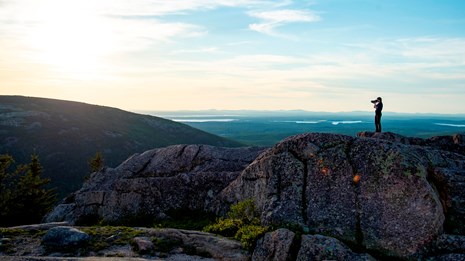 Photo Gallery
View a selection of photo galleries and 360 degree images captured across Acadia.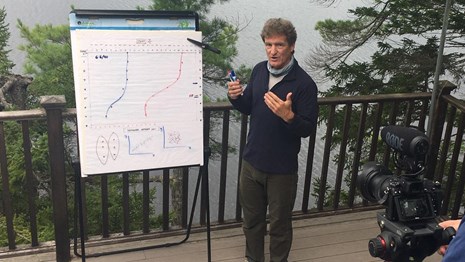 Videos
From full length movie productions to clips and b-roll footage, see Acadia come alive on video.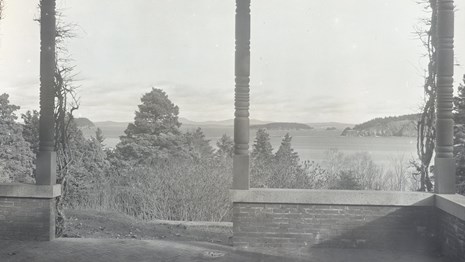 Virtual Tours
Visit George Dorr's Old Farm property on Compass Harbor, take a virtual hike down a trail, or explore views across Acadia.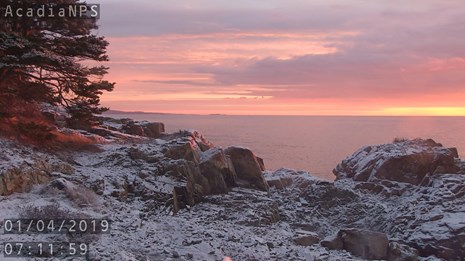 Webcam: North Atlantic Coastline
Catch glimpses of sunrise, storms, sailboats, and the occasional seagull.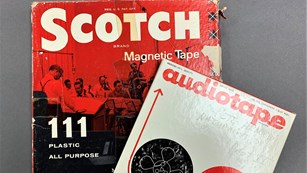 Historic Audio Files and Interviews
Songs, stories, interviews and oral histories from Acadia's past.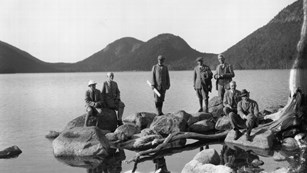 Herbert W. Gleason Collection
Historic glass plate and nitrate negatives.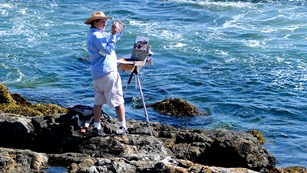 Artist-in-Residence Program
The Artist-in-Residence program is dedicated to creating new ways for visitors to experience Acadia through the arts.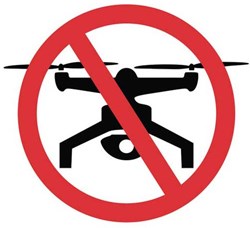 Drones Prohibited for Photo or Video
Launching, landing, or operation of unmanned aircraft, or drones, is prohibited in Acadia National Park.
Last updated: October 14, 2020