Photos & Multimedia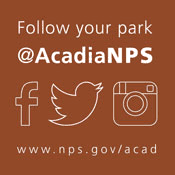 .
Visit our keyboard shortcuts docs for details
Duration:

4 seconds
Amory Gray, of Somesville, Maine, shares a video clip from a walk along a carriage road above Upper Hadlock Pond on Nov 11. "My husband and I live and work here on Mount Desert Island and love to go hiking to enjoy the Acadia National Park when we can. On this day, we had been working hard on some projects in our house, so we decided a mid-afternoon break would do us good to recharge (and to let our dog, Bhogi, get some energy out) before getting back to work. I love to go hiking this time of year when there are very few people around to be able to appreciate all that nature has to offer, and to appreciate the amazing historical trail and carriage road system left to the park to help us enjoy it. We are so lucky to be surrounded by such beauty all the time, and to have such easy access to it."
Visit our keyboard shortcuts docs for details
Duration:

9 seconds
Kyle Sackette of Honeoye Falls, NY shares this video taken on Sept 29 near Thunder Hole. "The pure force of nature is seen as the ocean waves cascade over the exposed fragmented rocks." (Courtesy of Kyle Sackette www.kasackettco.com. Used with permission.)
Visit our keyboard shortcuts docs for details
Duration:

5 seconds
Ashtin Michelle of Austin, Texas shares this video loop taken on Nov 1 outside the Hulls Cove Visitor Center. "My husband and I are from Austin and although the Fall season has been underway for several weeks, it still feels like summer in Texas. We were thrilled to escape the heat to be welcomed with cool temps and color changing leaves all over Maine. It was the quintessential Autumnal experience we dream of every year. (Video courtesy of Ashtin Michelle @ashtinmichelle. Used with permission.)
Visit our keyboard shortcuts docs for details
Duration:

57 seconds
Anthony J. Bopp and Francheska Miranda, of Mahopac, NY, share this video clip from their Nov 4 trek of the Precipice Trail. "We started out before sunrise in the salty evergreen air. The sun seemed to rise from the energetic sapphire ocean like a phoenix. Brilliant lemon yellows and firetruck reds slowly covered the landscape in a blaze. The trail and canopy heavy with crunchy leaves. Every color of a bonfire was represented. With every careful step the warm morning glow surrounded us. The wind bringing the smell of wood burning stoves and cinnamon coffee to my thoughts."

Park rangers encourage visitors to view this footage as a timely, cautionary reminder to take care on challenging trails as seasons and weather conditions change. Be prepared for early darkness. Ice grippers, cleats, and traction footwear can have little effect on slick, underlying granite surfaces. Trekking poles are highly encouraged. As winter approaches, please consider exploring Ship Harbor, Ocean Path, and available carriage roads.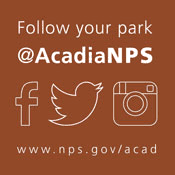 .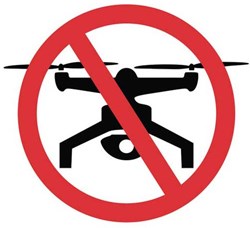 Drones Prohibited
Launching, landing, or operation of unmanned aircraft, or drones, is prohibited in Acadia National Park.


Last updated: January 31, 2019