Job Corps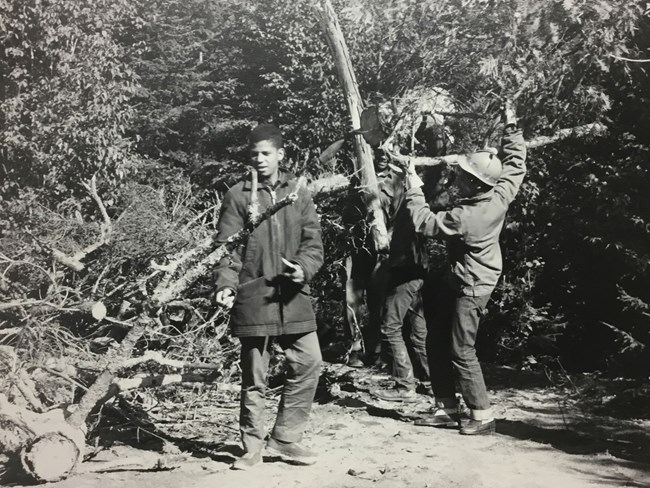 Job Corps
is the largest nationwide residential career training program in the country and has been operating for more than 50 years. Acadia National Park was one of nine Job Corps centers operating in national parks from 1965-1969. Starting in April of 1966, up to 124 men were working in the job skills training program at Acadia.
Job Corps began as a Civil Rights era social program under Lyndon B. Johnson's "War on Poverty" initiative. The program was patterned after the depression-era
Civilian Conservation Corps
(CCC) of the 1930s. Job Corps was initiated in a few select parks with the goal of providing "a hand up, rather than a hand-out" to an underemployed, urban workforce from African American and other communities of color during the 1960s. Unlike the CCC, Job Corps was racially integrated and included the goal of providing education and vocational skills.
One hundred and twenty men entered the program at Acadia in 1966; the majority of whom came from urban areas mostly on the east coast and the south, with a small group coming from the U.S Virgin Islands.
More Information on Job Corps at Acadia
Last updated: February 3, 2021