The Champlain Society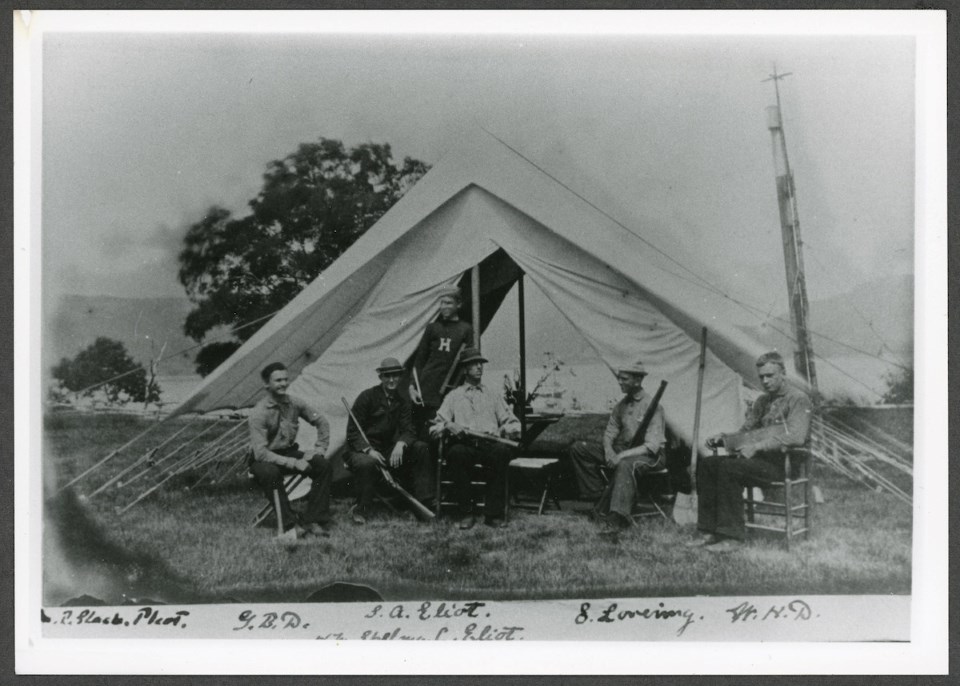 In the 1880s, a group of Harvard College students spent summers on Mount Desert Island; the Champlain Society did some of the first recorded detailed inventories of plants, birds, fish, geology, and waters of the island. Their citizen science (science that involves the participation of people who are not "professional scientists") largely inspired the protection of Acadia as a national park.
Today, researchers recognize the value in these early studies, and have begun revisiting some of those data sets early researchers left behind. They are gaining important insights that are advancing science and informing the management of Acadia and other national parks. For example, in the 2000s Craig Greene, Glen Mittelhauser, and colleagues resurveyed the plant inventory begun by the Champlain Society members in 1880. They discovered that the plant communities in Acadia have changed dramatically over that time—one out of six species no longer occur in the park, many have declined in abundance, and several nonnative species have arrived and are becoming more common. The National Park Service is using this information to inform the management of invasive plants and the restoration of native plants in wetlands, on mountain summits, and in other areas of the park.
Last updated: February 12, 2022