Field Trips
Where in the world is Tuzigoot? (5th Grade)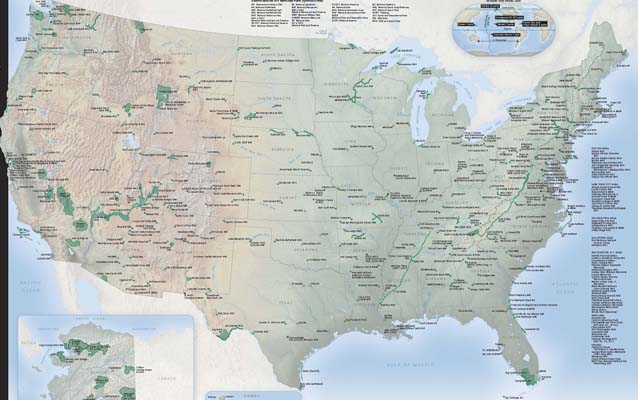 Description
The United States was the first country in the world to set aside national parks! Seashores, lakeshores, mountains, canyons, caves, deserts, coral reefs, natural arches and bridges are represented in our national park sites. Important parts of our nation's history are also preserved and protected by the National Park Service (NPS). People from around the world study and visit battlefields, war sites, American Indian sites, and the homes of Presidents, inventors, civil rights leaders, authors, and others of national prominence.
This 90 minute classroom program uses award-winning curriculum to introduce youth to the NPS's guiding mission of both conservation and public enjoyment. Working in small groups, students use their reading, note taking, and research skills to identify a mystery park.They then uncover the park's unique features by examining tactile objects that represent the site.Groups practice their public speaking skills by creating a group presentation for their class to share what they discovered about their particular park. Students gain a greater awareness, understanding, and appreciation of these national treasures. We hope they are inspired to become park stewards and to get out and experience the parks firsthand!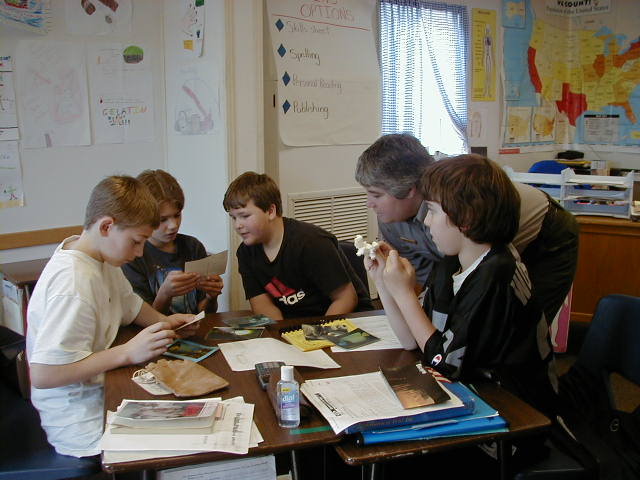 We are looking forward to visiting your classroom to present the 90-minute "Where in the World is Tuzigoot" program. This will provide your students with a special opportunity to investigate the history, mission, and diversity of "America's Best Idea" – the National Park Service.  

If you have any questions about the program in advance, please call the education office at 288-8823, and/or 288-8825 on the day of the program.
Helpful Reminders:
Please have students ready to work in groups of 3 – 5 pupils.

Have a table or desk available for program props.

Have space ready to hang a 3' x 4' map.

Provide students with nametags. This helps us keep them involved.
Note: The ranger will bring a copy of the program's Educator Guide. In it you will find background information and activities for your classroom use.
Teachers' Responsibilities
Supervise students

and help them stay focused while on the program.

Ensure that safe practices are followed throughout.

Nametags:

Students need name tags. A piece of masking tape with name in marker is sufficient.
Program Goals:
To increase students' knowledge about the diverse natural and cultural resources preserved within the National Park Service.

To recognize the shared mission of all National Park Service sites, including Acadia.

To familiarize students with the birth and continuing growth of the National Park Service.
Program Objectives:
Students will be able to:
Name six resources the National Park Service protects.

Give three specific examples of the diversity preserved by the National Park Service.

List two reasons why National Parks are important.

Describe one threat to National Parks today.

Identify two of the four NPS sites located in Maine.

Specify two contributing factors leading to the establishment of the National Park Service.
Details
Subject:

Anthropology, Art, Conservation, Geography, Geology, History, Landscapes, Museum Studies, Philanthropy/Humanitarianism, Recreation / Leisure / Tourism

National/State Standards:

2007 Maine State Learning Results
Career and Education: Self-knowledge A3 & 4, Life Roles B3, Decision-making C3
Social Studies: Geography D1, History E1 & 2

Keywords:

National Parks, mission, Preservation, legacy, natural and cultural heritage, philanthropy, diversity, resources

type:

Field Trips