Parks as Classrooms
The challenges of frontier Kentucky life shaped the fundamental character Abraham Lincoln needed to lead the nation successfully through the trials of the Civil War. The National Park Service provides educational opportunities for classroom students through curriculum-based lesson plans designed to assist teachers in engaging students in learning about history, math, science, and social studies.
All Curriculum Materials
Featured Curriculum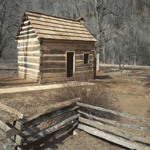 Abraham Lincoln's Kentucky Influences
Learn More
Plan a field trip to Abraham Lincoln Birthplace National Historical Park. Find the resources needed to successfully plan your trip to the park, including the reservation form to schedule your field trip.
All Field Trips
Plan Your Field Trip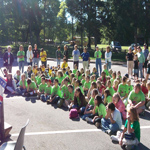 Plan Your Field Trip
Learn More
Last updated: October 21, 2016