Plan Your Visit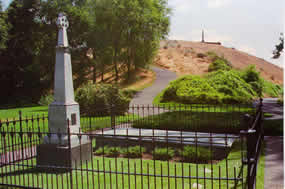 Whitman Mission National Historic Site includes the original mission site, a mass grave where Marcus and Narcissa Whitman are buried, the Whitman memorial shaft, and a Visitor Center with a small museum. The park is located in southeastern Washington, 7 miles west of Walla Walla off of Highway 12. Other sites of interest are located in Walla Walla and the surrounding area.
more . . .


Learn more about what is available in Walla Walla

links to Walla Walla Chamber of Commerce

Get the forcast for Walla Walla

links to the National Weather Service
Did You Know?
Wagons used on the Oregon Trail had to carry nearly 2000 pounds of supplies. They traveled 2000 miles or more to the Oregon Country. Most wagons were pulled by oxen as they could eat the prairie grass and survive without lots of food for lengthy periods.