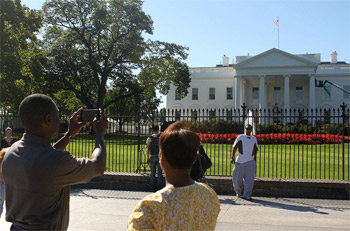 NPS
Located in the center of downtown Washington, D.C., President's Park includes the park land and gardens surrounding the White House. Amid the vibrant city life of our nation's capital, President's Park offers visitors, district residents, and the President of the United States restorative green space, awe-inspiring memorials, and the White House itself to contemplate as a symbol of the United States and democracy.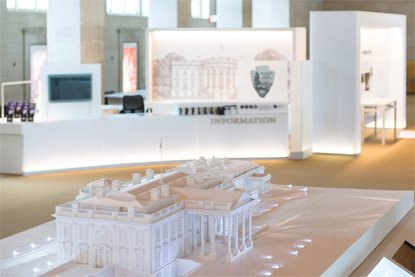 White House Historical Association
White House Visitor Center
From 2012 to 2014, the National Park Service's
White House Visitor Center
underwent a $12.6 million transformation through a public-private partnership with the White House Historical Association. The Association's contribution of $7.5 million to the project has enabled the National Park Service to create a modern, engaging, and fully accessible visitor experience. The Association has pledged an additional $5 million to be used as an endowment for the maintenance and improvement of exhibits and related technologies.

If you are able,
take a tour of the White House
or take a moment to pause and have your picture taken in front of the White House. Stop by the
White House Visitor Center
for maps and brochures or take a stroll through the park to enjoy the atmosphere. You might catch a glimpse of one of the hawks that inhabit the White House grounds or see Marine One land on the White House lawn! Many opportunities for unique experiences await you at President's Park. Located just a short walk away are the
National Mall
,
Smithsonian
museums, and other cultural attractions.