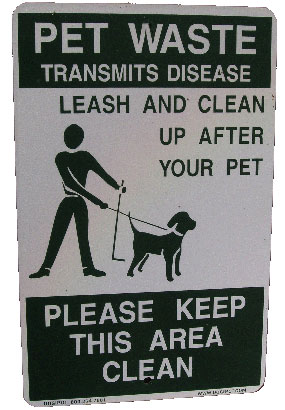 Tips to keep in mind:
♦ Pets are permitted in the park as long as they are on a leash. Please ensure that you pick up after your pet as it is courteous to the resource and other visitors. Bags are available in the Visitor Center and the USS Cairo parking lots, and it is best to keep a few on hand during your visit.

♦ Pets can potentially carry diseases that could affect the park's wildlife. Unvaccinated pets aggravate this threat, so please be responsible about keeping your pet's vaccinations up to date.
♦ Pets can unknowingly threaten wildlife, scaring birds and other animals away from nesting, feeding, and resting sites. The scent left by a pet can signal the presence of a predator, disrupting or altering the behavior of park wildlife. Small animals may hide in their burrow the entire day after smelling a pet and may not venture out to feed.
♦ Unfamiliar sights, sounds, and smells can disturb even the calmest, friendliest, and best-trained pets, causing them to behave unpredictably. Even in domesticated pets instincts can take over in a situation where they feel threatened or frightened.
♦ With the exception of designated service animals, pets are not allowed in visitor facilities or on the USS Cairo gunboat exhibit.