Memorial Day Weekend Concert Information

VNMP is hosting 3 outdoor concerts at the Clay Street Visitor Center, May 24, 25, & 26. The VC parking lot will close at 5:00pm those days and NO on-site parking will be allowed. Click 'More' for detailed parking information. More »
Pets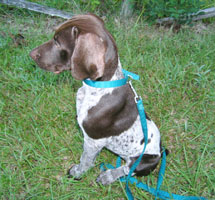 NPS Photo
Pets are welcome in Vicksburg National Military Park, and many a visitor and local citizen enjoy an outing in the park walking their pets. But, they must be kept on leashes and their waste properly disposed of. Receptacles for this purpose are provided at parking lots of the Visitor Center and USS Cairo exhibit.

With the exception of designated service animals, pets are not allowed in visitor facilities or on the USS Cairo gunboat exhibit.

And please remember, Mississippi temperatures can be extreme in the summer, and extra care must be taken for any pets left in vehicles. Proper ventilation and plenty of water are essential!
Did You Know?

The USS Cairo was only in service for 11 months before making history as the first U.S. marine vessel to be sunk by an electronically detonated mine.