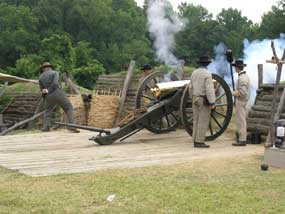 NPS Photo
Volunteers are an essential part of the Vicksburg National Military Park mission and programs. Each year, students from 12-18 are recruited to help with the summer Living History Program, providing hours of enjoyment to visitors with its numerous demonstrations and interpretive programs.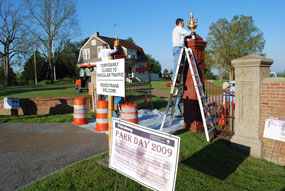 NPS Photo
During the Civil War Preservation Trust's annual Park Day each April, volunteers of all ages are welcome to come and provide assistance with painting, grounds maintenance, and monument preservation.
Additional volunteer activities include providing visitor information, Boy Scout trail maintenance, Memorial Day activities, and many other special events.


NPS Photos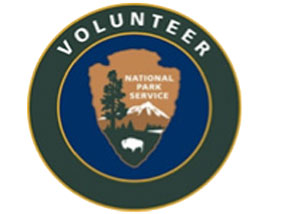 NPS Photo
For information on volunteering at Vicksburg National Military Park, please call 601-636-0583.
For more information on volunteering throughout the National Park Service, please check the website at:
Volunteers-in-Parks (VIP)