Calendar
2015 Events
National Park Week April 18 - April 26:
April 18th - Free Admission, and the season launch of the Hyde Park Trails
Walkabout
April 19th - Free Admission
Search for Events
Sorry, but there are no events between 04/01/2015 and 05/01/2015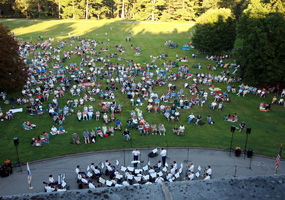 WDU
Between June and August, come enjoy Music In The Parks, at the Vanderbilt Mansion National Historic Site and Staatsburgh State Historic Site. These concerts are free and held on the lawns of each site every Wednesday evening. Join us next year for the 2015 season starting in June.