Pets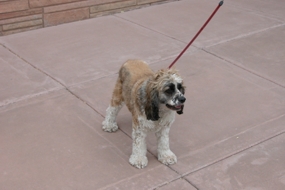 NPS Photo
Leashed pets are allowed on the Lower Cliff Dwelling and Cactus Patch trails. Please clean up after your pets, and do not take them into the dwelling itself. Remember to take water for your pet when hiking.

Pets are not allowed on the Upper Cliff Dwelling trail.

Do not leave pets in your vehicle while you hike.


Did You Know?

Spring can be a very colorful season at Tonto National Monument, but when will the wildflowers bloom? Rain is needed throughout the winter, and warm days are a good indicator of a full bloom ahead. If you miss the peak flowering season, remember that you've also missed the peak crowds. More...