Things To Do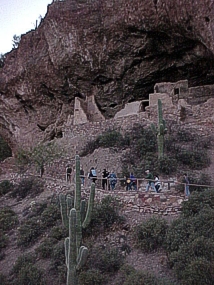 NPS Photo
30-minute visit:
Watch our 18-minute orientation video, view the Lower Cliff Dwelling from the deck, and visit the museum.
60-minute visit:
Watch the video, visit the museum, and hike the 1/2-mile Lower Cliff Dwelling trail.
Have a picnic in our picnic area.
More time and plan ahead:
If the Upper Cliff Dwelling trail is open (November - April), make a reservation for the 3-mile round trip hike.
There may be special activities scheduled, off-site hikes, and living history demonstrations.
Check our news releases or call 928) 467-2241 for more information.