The Upper Gallery is currently closed for renovations.

These renovations will improve preservation of artifacts and enhance the visitor experience. The Lower Gallery has been reopened, its exhibits are methodically being returned. Period room tours are offered at the regularly scheduled times.
Operating Hours & Seasons
Sun. & Mon.

Tues.

Wed.

Thurs.

Fri.

Sat.

Closed

9am –

5pm

9am - 5pm

9am –

5pm

9am –

5pm

9am –

5pm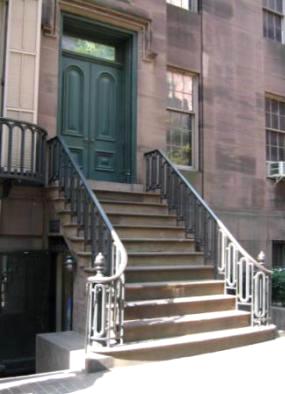 NPS
Theodore Roosevelt Birthplace NHS is open Tuesday-Saturday, 9:00 a.m.-5:00 p.m.
The site is closed on the following designated federal holidays: Thanksgiving Day, and Christmas Day.
---
The period rooms can only be seen by guided tours. Park Ranger guided tours are available on the hour:
10 a.m.
11 a.m.
1 p.m.
2 p.m.
3 p.m.
4 p.m.
There is no tour at Noon.
Each tour is limited to 18 people and lasts approximately 40 minutes. Latecomers will be asked to join a later tour. Those who miss the 4 p.m. tour will need to return the following day.
Groups of 10 or more must make a reservation for a group tour. Please call (212) 260-1616 and speak with a ranger to confirm a group tour reservation. A two-week advance notice is necessary. Voice mail messages cannot be used for confirmation.


Did You Know?

Theodate Pope Riddle was the architect for the reconstruction of Theodore Roosevelt Birthplace in 1919. She also had survived the sinking of the ocean liner 'Lusitania' which was torpedoed on May 7, 1915. Ms. Riddle was one of the first American female architects.