The Upper Gallery is currently closed for renovations.

These renovations will improve preservation of artifacts and enhance the visitor experience. The Lower Gallery has been reopened, its exhibits are methodically being returned. Period room tours are offered at the regularly scheduled times.
Permits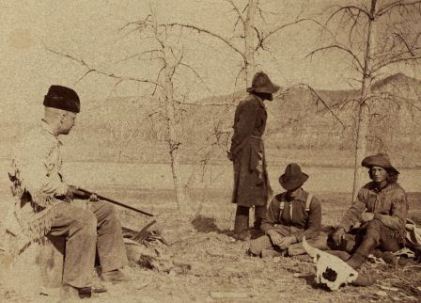 A Special Use Permit is required for any activity that provides a benefit to an individual, group, or organization rather than the park or the public at large. Many of the events that require permits also require some degree of oversight from National Park Service staff.
First Amendment Activities
We encourage citizens to exercise rights guaranteed by the Constitution. However, the courts have recognized that activities associated with the exercise of these rights may be reasonably regulated to protect the public and park resources. Therefore, such First Amendment activities involving over 25 participants require special use permits and National Park Service staff may regulate the time, place, and manner in which they are conducted. Some examples are:
distribution and/or sale of printed matter

religious services

public demonstrations or assemblies, etc.

collecting signatures for petitions
View and print the Special Use Permit Instructions and Requirements for Theodore Roosevelt Birthplace National Historic Site
Commercial Filming and Photography
A permit is required for any filming or photography done by photojournalists and other members of the media within the boundary of the Theodore Roosevelt Birthplace NHS. Download and complete the following:
Commercial Filming/Still Photography Application Form
Application Process
To apply for a Special Use Permit, download an application form, fill it out, and send it with the non-refundable application fee of $50 to:
Attn: Special Park Uses
National Park Service
26 Wall Street
New York, NY 10005
Please make check or money order payable to the "National Park Service." Also, note that this is an application form only. A permit form will be sent to you as soon as we approve your proposed activity. No Special Use Permit is valid until signed by the Superintendent or other authorized federal official. Please be advised that additional fees may be assessed, depending upon the nature of the activity.
Did You Know?
The Teddy Bear was named after Theodore Roosevelt following a bear hunting expedition on November 14, 1902. T.R. refused to shoot a bear that had been tied to a tree by his guides, and a subsequent cartoon of the event inspired a Brooklyn toy maker to dedicate a stuffed toy bear in T.R.'s honor.