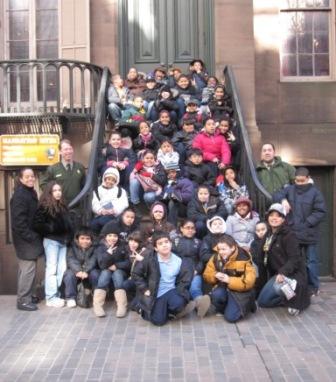 NPS
A tour of the Theodore Roosevelt Birthplace includes five period rooms. The restored period rooms are the library, dining room, parlor, nursery, and master bedroom.

The function of these rooms and various artifacts in the rooms will be discussed in terms of their significance in Theodore Roosevelt's life.
There is also a 25-minute film, entitled 'Teedie', that is available for viewing in the museum's lower gallery. The film explores the youth of our 26th president.

The museum's two exhibit galleries contain a wealth of Roosevelt memorabilia, including family photographs, political cartoons and his Rough Rider uniform. Roosevelt's political career and his activities as an outdoorsman will be discussed in these areas.
Please Note: The upper exhibit gallery, known as the 'Lion's Room', is currently closed for renovations.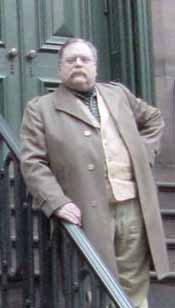 NPS Photo
Living History
Noted Theodore Roosevelt re-enactor James Foote has performed the role on many occasions at Theodore Roosevelt Birthplace National Historic Site.
His lifelong admiration of TR as well as his extensive knowledge of the man has enabled students to connect with one of America's most dynamic presidents in a unique way.