Plan Your Visit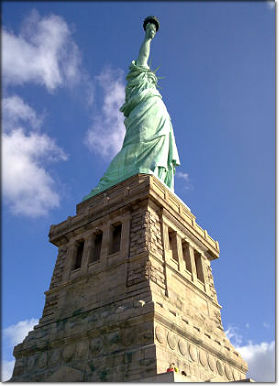 Visiting Liberty Island is one of the most rewarding experiences of any trip to New York City. However, visitors who wish to enter the museum, pedestal or crown must secure an advanced reservation. For over a decade, the National Park Service has implemented a reservation policy. The reservation system is much different than how past generations accessed the Statue of Liberty.
DISCOVER THE TYPES OF TICKETS

The National Park Service
recommends
making advanced ticket reservations. Advanced reservations allow visitors to secure their desired level of access and also eliminates the need to wait in lines to purchase tickets.
C

rown tickets are available by advanced reservation only

.



CROWN TICKET: Crown tickets allow visitors to access the crown, the pedestal, the museum, and the Fort Wood level. Crown tickets are limited and advanced reservations are required. During summer and holiday seasons, crown tickets are often booked up to six (6) months in advance.



For more information, see our

Visiting the Crown

information page.




PEDESTAL TICKET: Pedestal tickets allow visitors access the inside of the pedestal, museum, and the Fort Wood level. Pedestal tickets are limited and the National Park Service highly recommends advanced reservations. A limited number of tickets are available the day-of and are handed out on a first-come first-serve basis. Often, day-of pedestal tickets are distributed within an hour of the first ferry departure.



For more information, see our

Visiting the Pedestal

information page.




GROUNDS ONLY:

This ticket is our most widely available ticket.

As advanced reservations are required to visit the Crown and Pedestal, Grounds Only tickets are the only tickets distributed when reservations are full.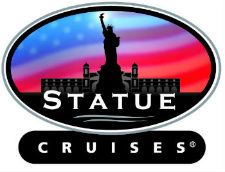 PURCHASE FERRY TICKETS
Statue Cruises is the official source for ferry tickets to Liberty Island. You may buy tickets online, by phone or in person.

For more information about ticket prices, visit our
Fees & Reservations
page.
FOR YOUR SAFETY & SECURITY
All visitors must pass through airport style security before boarding any ferry. For questions about the security screening process, please refer to our Safety and Security page.

VISITING ELLIS ISLAND
How far would you travel to find a better life? What if the journey took weeks under difficult conditions? If you answered "Whatever it takes," you echo the feelings of the 12 million immigrants who passed through these now quiet halls from 1892 to 1954. Ellis Island afforded them the opportunity to attain the American dream for themselves and their descendants. Come hear their stories.
The
Ellis Island Immigration Museum
is now open to the public. Guided tours and audio tours tell the story of 12 million immigrants, All tickets purchased include access to Ellis Island. To visit both islands in one day, the National Park Service recommends an early ferry departure.
Statue of Liberty National Monument is one of the National Parks of New York Harbor.



Statue of Liberty | Ellis Island | Gateway | Castle Clinton | Federal Hall | St. Paul's Church | General Grant
Hamilton Grange | Theodore Roosevelt's Birthplace | Governors Island | African Burial Ground

Did You Know?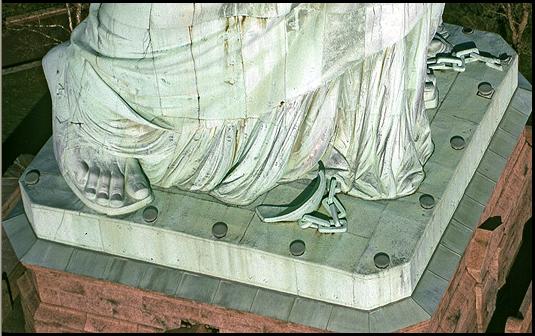 Freedom is not standing still. A symbolic feature that people cannot see is the broken chain wrapped around the Statue's feet. Protruding from the bottom of her robe, the broken chains symbolize her free forward movement, enlightening the world with her torch free from oppression and servitude.