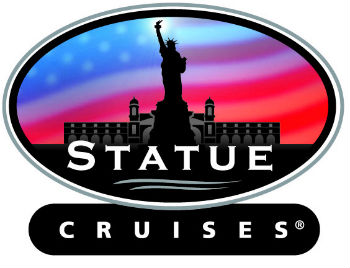 RESERVING TICKETS
Ferries provide transportation to both Liberty Island (site of the Statue of Liberty) and Ellis Island. One ferry ticket provides access to both islands. Statue Cruises is the official ferry service provider. Purchasing tickets through vendors other than Statue Cruises may result in unnecessary additional charges. All private vessels are prohibited from docking on either island.
The National Park Service recommends purchasing tickets prior to the day of your visit. You may use one of these methods to reserve tickets:
TICKET OPTIONS AND FEES
*
There is no extra fee for pedestal access. Reservations are recommended.
Pedestal tickets are subject to availability on a first come basis located at the ticket office.
**
Crown fee is in addition to the ferry fee. Reservations are required. Pedestal access is included.
Crown tickets are subject to availability.
***
Hard Hat Tours of the hospitals on the South Side of Ellis Island are open only to visitors over the age of 13.
Tickets for the South Side Hard Hat tours are subject to availability.
NATIONAL PARKS AND FEDERAL RECREATION LANDS PASSES
These passes provide free access to national parks and national wildlife refuges that charge entrance fees. These passes do not apply at the Statue of Liberty National Monument, which does not charge an entrance fee. The cost of the ferry ticket is not an entrance fee -- there is no charge to visit the grounds of Liberty Island or the museum on Ellis Island.

Learn more about the National Parks and Federal Recreational Lands Pass Series.