Liberty Enlightening the World
"The Statue of Liberty Enlightening the World" was a gift of friendship from the people of France to the United States and is recognized as a universal symbol of freedom and democracy. The Statue of Liberty was dedicated on October 28, 1886.  It was designated as a National Monument in 1924.  Employees of the National Park Service have been caring for the colossal copper statue statue since 1933.
Did You Know?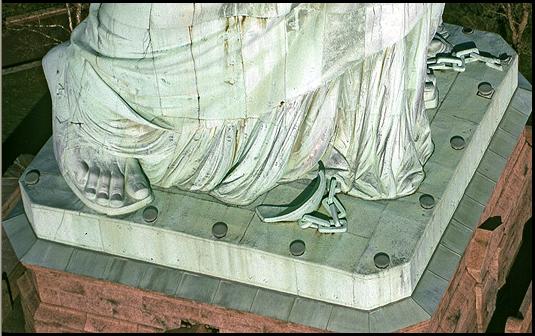 Freedom is not standing still. A symbolic feature that people cannot see is the broken chain wrapped around the Statue's feet. Protruding from the bottom of her robe, the broken chains symbolize her free forward movement, enlightening the world with her torch free from oppression and servitude.