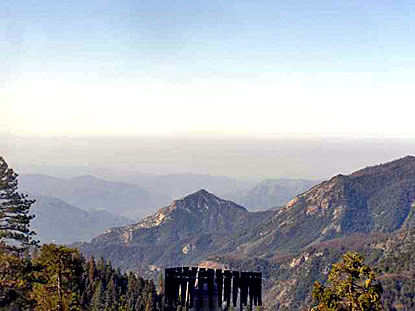 The Giant Forest webcam is one of a network of digital cameras at many parks to help educate the public on air-quality issues. These cameras often show the effects of air pollution such as visibility impairment. Because these cameras are part of air-quality-monitoring sites, their web pages display other information along with the latest photo: current levels of ozone, particulate matter, or sulfur dioxide air pollutants, visual range, and weather conditions.
NEW! Charts of the last ten days of hourly weather, ozone, particulate matter, or sulfur dioxide data are now available. To view, click the blue "10-day Charts" tab now appearing on the right side of each park's web camera home page.
The digital photos are usually updated every 15 minutes, while air quality data values are revised hourly.
Go to the Giant Forest Webcam page > > >