Please read important park alerts by clicking the red tab above before you come to the parks.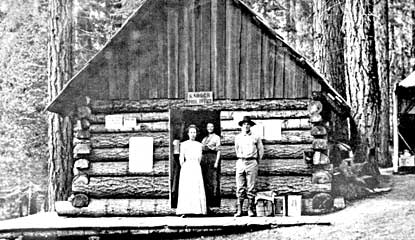 There are two post offices in the parks. Outside Sequoia Park, about seven miles west of the entrance on Hwy 198 at Ash Mountain is the Three Rivers Post Office.
At Lodgepole Village:
The Post Office located behind the main Lodgepole Visitor Center and Market has closed and will no longer be staffed. The lobby is open 24 hours for dropping off letters and postcards only (with postage). No postage stamps available. For backpacking resupply packages: Use the Grant Grove Post Office mailing address below for a resupply point.
At Grant Grove Village:
The Post Office is north of the visitor center and gift shop in the same building as the market. Hours vary. Lobby available 24 hours for dropping off letters and postcards only (with postage). Address visitor mail and backpackers' resupply packages to: c/o General Delivery, Kings Canyon NP, CA 93633. 559-335-2499
The Nearest Post Office Outside Sequoia National Park
Located at 40857 Sierra Drive (Highway 198) in Three Rivers, CA 93271, 7 miles west of the park entrance. 559-561-4261