Changes to Some Opening/Closing Dates for Services and Facilities – Check Back for Updates

Some of the opening/closing dates for facilities and visitor services in the parks have changed due to weather and/or other circumstances. See link for details and match to locations on the park map (under "Park Tools," bottom left, this page). More »
Road Conditions (Entire Park) and Road Construction Delays (if Entering/Exiting Hwy. 198)

Expect 20-minute to 1-hour construction delays on main road through parks (Generals Hwy) until Memorial Day weekend (7 a.m.-6 p.m.). See link for schedule. Call for 24-hour road conditions info: 559-565-3341 (press 1, 1, 1). More »
Vehicle Length Limits Have Changed in Sequoia NP (if Entering/Exiting Hwy 198)

Planning to see the "Big Trees" in Sequoia National Park? If you enter/exit via Hwy. 198, please pay close attention to new vehicle length advisories for your safety and the safety of others. More »
You May Have Trouble Calling Us. Use the "Contact Us" Link (Bottom Left) to Send an E-mail.

We are experiencing technical problems receiving some incoming phone calls at the parks. We apologize for the inconvenience. Please keep trying to reach us or check this website for frequently-asked questions. The search box (top, right) may be helpful.
High Sierra
Did You Know?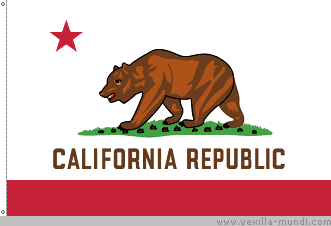 Although California's state flag has a grizzly bear on it, no grizzlies live in California anymore. The last known grizzly in the state was shot in 1922 just outside what is now Kings Canyon National Park. The remaining bears are all black bears -- no matter what color they are.