Initiatives
The SSCC has generated a list of initiative ideas (see below) to provide critical knowledge, understanding, and tools regarding agents of change and potential response actions. Several of these ideas have been crafted into formal funding proposals. The "alternative fire management futures" initiatives is in progress.
Strategic Framework Goal 1: Detection and Attribution
Coordinated Regional Monitoring Strategies - Tree Population Dynamics and Pacific Fisher Populations
Strategic Framework Goal 2: Forecasting Future Conditions
Alternative Fire Management Futures (in progress)
Comparison & Integration of Climate Adaptation Projects
Strategic Framework Goal 3: Tools and Actions
Both projects under goal 2 also address goal 3
Kaweah Watershed Coordinated Restoration Initiative
Enabling forest restoration goals via ecologically managed biomass generation, a cost-benefit analysis
Strategic Framework Goal 4: Communication
Information Clearinghouse for Shared Learning
Education & Outreach Initiative
Integrative Across Goals
Reevaluate invasive plant programs and practices under alternative climate futures
Investigate the vulnerability of blue oak woodlands to climate change and develop adaptive management guidelines
Did You Know?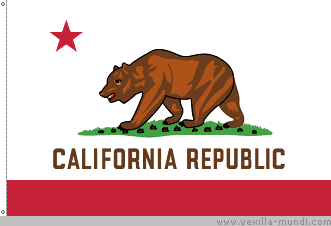 Although California's state flag has a grizzly bear on it, no grizzlies live in California anymore. The last known grizzly in the state was shot in 1922 just outside what is now Kings Canyon National Park. The remaining bears are all black bears -- no matter what color they are.