Your Safety
Please drive carefully as you approach the site. Keep in mind that the last eight miles of roadway to the site are gravel and dirt. Also, roadways adjacent to the site are open-range, watch for cattle.
If adverse weather is occurring or imminent, please do not leave blacktop roadways - gravel and dirt roads become extremely hazardous when wet/muddy. Washouts can occur quickly with little notice. If electrical storms are observed, please return to your vehicle or designated storm shelters.

Southeast Colorado is rattlesnake country and rattlesnakes may be encountered at the Sand Creek Massacre National Historic Site. Walking in tall grass or among sagebrush increases the likelihood of encountering a rattlesnake and possibly being bitten. Rattlesnake bites are potentially fatal. Please stay on designated trails.
For more information on safe practices, please look at the site safety bulletins.
Did You Know?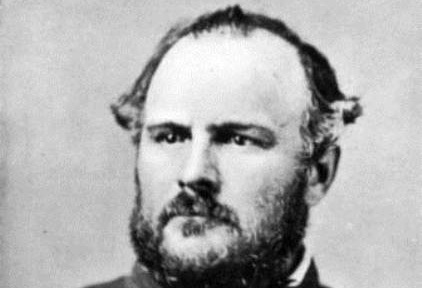 John Chivington (1/27/1821-10/4/1894) commanded the Colorado Volunteers at Sand Creek. Having led Union forces to victory at Glorieta Pass in 1862, the controversial commander denied any culpability for the Massacre for his whole life. His namesake, the southeastern Colorado town of Chivington, was founded in 1887. More...