Directions and Transportation
Directions
Sand Creek Massacre NHS is located approximately 23 miles east of Eads, Colorado.
1) From the town of Eads take Hwy. 287 South / 96 East for 2.7 miles.
2) Turn left onto Hwy. 96 East for 11 miles, continue through the town of Chivington.
3) 1/2 mile after Chivington, turn left, North, onto Chief White Antelope Way, County Road 54, for 7 miles.
4) Turn right, East, onto County Road W for 1.3 miles.
5) The entrance to the site is on your left. Parking is available across from the picnic area.
Caution Large Vehicles and Motorcycles: Eight (8) miles of dirt/sand roads lead to the site.

Road Conditions
Sand Creek Massacre National Historic Site is located off of a minimum of 8 miles of dirt road. Because of this, when there are significant amounts of rain or snow, it is recommended that you call the site at (719)-729-3003 to ask the on-duty Ranger for further information regarding road conditions.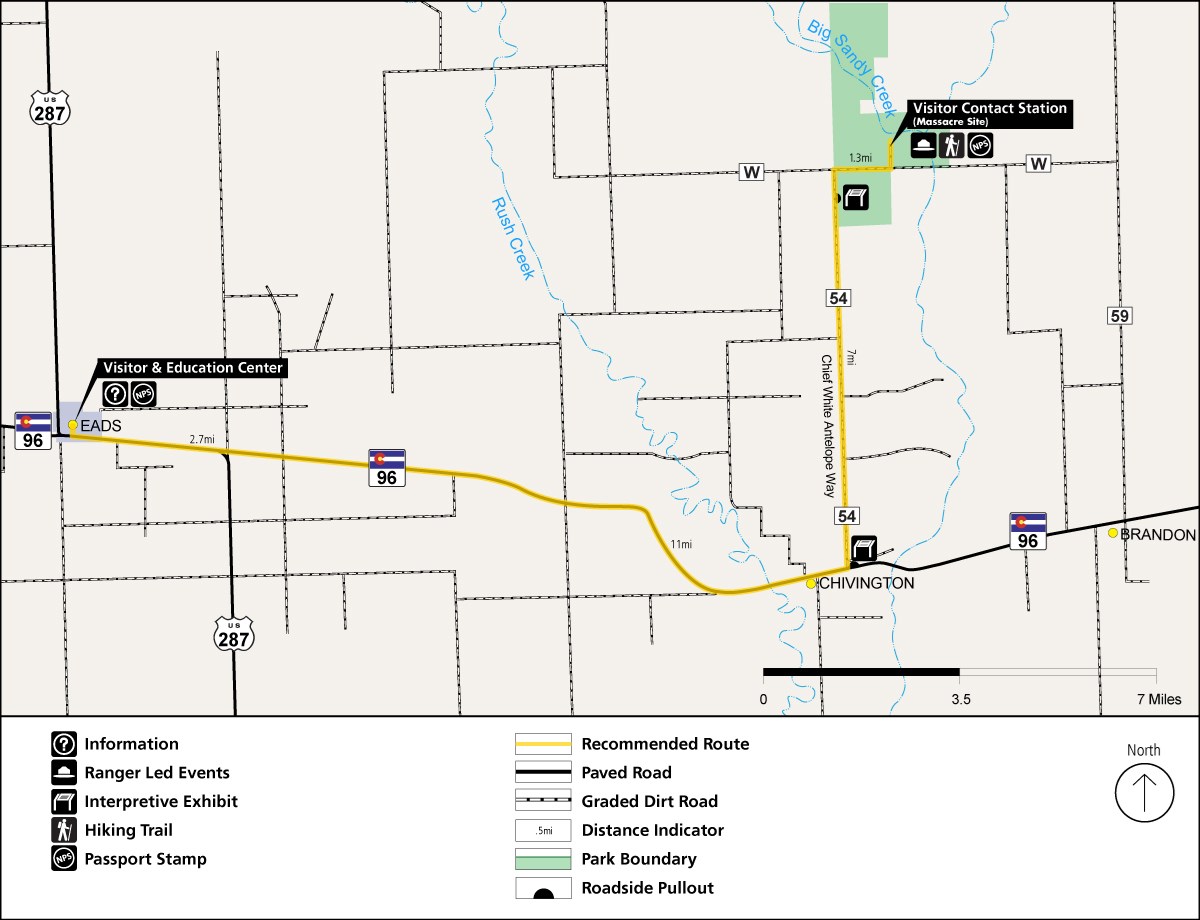 Transportation
Currently there is no public transportation available between Sand Creek Massacre NHS and the surrounding communities.


Last updated: August 19, 2022