Central Wharf Restrooms Closed

The Central Wharf public restrooms will be closed on Thursday and Friday, September 18th and 19th for exterior door replacement. They are scheduled to reopen on Saturday at 9am.
Fishing Prohibition on Hold

On 8/20/14 the park issued a rule change prohibiting fishing throughout the park due to concerns over water quality and visitor safety. The fishing prohibition is now on hold, pending further review - click for more information. More »
Plan Your Visit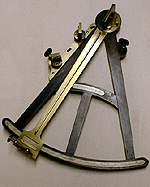 NPS photo
Please allow one to three hours to visit our site - all tours and programs are free. We offer hour-long tours of the site guided by one of our rangers, several self-guided exhibits and two free orientation films. During the summer, the tall-ship Friendship of Salem is self-guided and staffed by rangers and volunteers. For more information on our tours and hours, click here. For complete visitor information on most Salem attractions please visit Salem.org.

From the creak of
Friendship's
rigging as she gently rolls in a gust of wind to the scent of spices wafting out of the
West India Goods Store
, Salem Maritime NHS recreates the Golden Age of Salem. For a few exciting years when the country was young, Salem was one of the most important ports in the United States. On our tours, in our special programs, and through our Junior Ranger program, you can walk in the footsteps of
Elias Hasket Derby
, America's first millionaire;
Nathaniel Hawthorne
, one of America's great authors; or one of the thousands of sailors who left from Salem for adventures at sea and in ports around the world.


Did You Know?

The largest customs duty bill collected at the Port of Salem was $140,761 when the ship Sumatra returned from Canton in 1831.