4th of July Fireworks Postponed to July 6th

The City of Salem has postponed the fireworks originally scheduled for Friday, July 4th at 9:15pm to Sunday, July 6th at 9:15pm. More »
Places To Go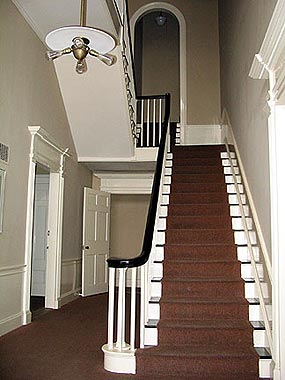 NPS photo
There are plenty of places to go in Salem, Massachusetts. Start your visit to this historic city at the National Park
Service Visitor Center in Salem, where the staff will help you plan your visit to the area.
For more information about events and sites in Essex County, the Essex National Heritage Area website has comprehensive information about Essex County. This link will open in a new window.
If you are planning a longer vacation to Massachusetts, please check out the National Park Service's
Massachusetts Trip Planner
to help you find the many National Park Service units in Massachusetts. The site even includes half-day and full day itineraries for the Boston area. This link will open in a new window


Ranger-guided tours of Salem Maritime

Follow this link to see our daily list of guided tours. Read More
Did You Know?

During the American Revolution, Salem was the most successful privateering port in America. Salem's 158 privateering vessels captured 445 English vessels.