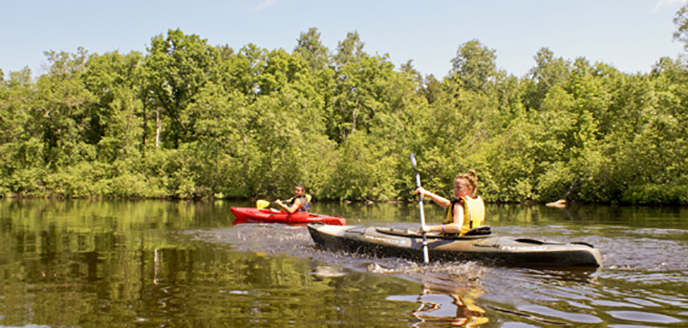 NPS/VanTatenhove
The Riverway is here for you to explore! There are no entrance fees or user fees on federal lands. You can use the 60 landings, the 100+ riverside campsites, the 7 hiking trails, the 2 visitor centers, and the 255 miles of river for free. Remember that there are fees at state parks and other private lands within the boundaries of the national park. Contact us if you have questions.
America the Beautiful - the National Parks and Federal Recreational Lands Pass
These passes are not necessary and not issued at the Riverway. There are exceptions:

Access passes and U.S. Military passes are issued at the St. Croix River Visitor Center.
Because the Ice Age National Scenic Trail terminus is in Wisconsin Interstate State Park, the Federal Recreational Lands Passes are honored and they will waive entrance fees.
For information on the Every Kid in a Park initiative and the Annual 4th Grade Pass, click here.