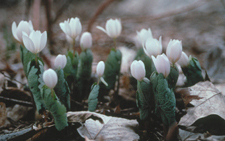 NPS
News sometimes happens fast or is unexpected. This is where we will try to post what is happening at the Riverway or direct you to where you can get the information you need. There are different methods and locations within the website depending on your interests.
---
News Releases: See current
News Releases
or view
Archived Releases
to see what the Riverway thinks you should know.
Don't want to have to keep checking back, there is also a RSS News Feed from the News Release website to keep you informed.
---
Facebook: If you would like a closer and more informal look at the Riverway visit us on Facebook for images, information and others comments. You can also "Like" the Riverway to stay in touch.
---
Blogs: Another way to get a more personal view of the Riverway is to follow the blog- River Currents. Park staff will write about events and observations.
---
The media can contact Public Affairs/PIO at e-mail or call 715-483-2270.
Wells are now closing for the season. Wells typically open in the spring after all danger of freezing is past. They may not all be working until near Memorial Day and occasionally one has to be shut down or malfunctions during the summer for a short period. Wells are shut down in the fall before freezing weather is expected, typically during September. Locations of wells can be found on the maps for different segments of the river. The following list are wells that are currently maintained:
Earl
Howell
McDowell
Eagles Nest
Osceola

Occasionally a well is inoperable, it is good to have a back up plan for water, just in case.