Sandbar Ahead!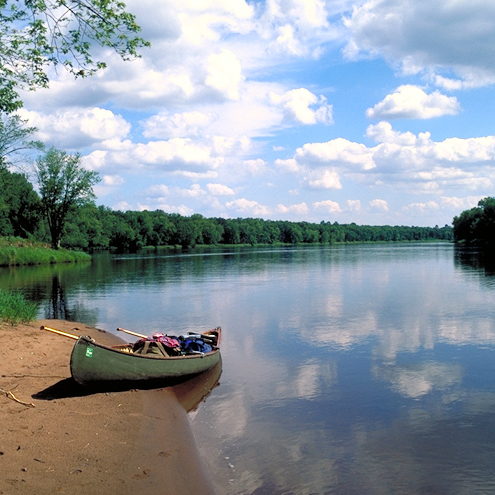 On any summer day, if paddling the St. Croix River south of Osceola, you may find a family, or even yourself, enjoying one of the features of the lower river….the sandbar.   We owe these wonders of river time summer fun in part to natural progression, but mostly to the logging era.  The St. Croix at one time was controlled by multiple gated dams, levees, and wing dams to allow a measured amount of water to flow when logs were being moved.  In conjunction with deforestation and erosion, the manipulation of the river sent great amounts of sediment laden water downstream. 
By the 1880s, steamboats became beached on the shallow sandbars we enjoy today, where once they could navigate easily. Still today, the sandbar landscape changes yearly, with new sediment carried on spring floods adding to the mix or being carried downstream.  It is never the same sand you feel between your toes, but equally enjoyable.  And don't forget to stand still for a while in the knee deep water to feel the minnows nibbling at your feet!
Post A Comment
Did You Know?

Winged maple leaf mussels were thought to be extinct until some were rediscovered in the St. Croix River in 1987. Today scientists are helping to raise young mussels and re-introducing them into their former range including St. Croix National Scenic Riverway to help prevent future extinction.