National Parks In A New Light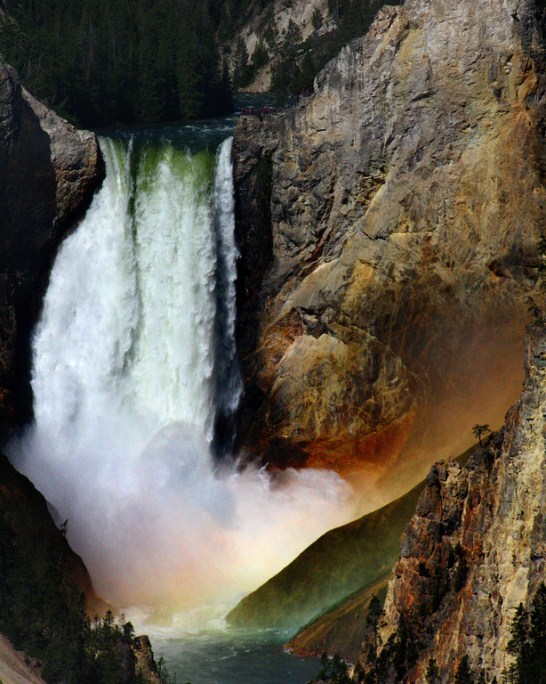 The healing qualities of moving water are unquestionable. Simply sitting beside a river, watching the dance of sunlight and the swirl of a lazy current can ease the mind and offer time for reflection. The pace and power of a river offers perspective, and possibly the beginnings of self-absolution
I have had the humbling experience in the past to spend some time with a group of young men from Northwest Passage, a residential mental health treatment facility for troubled teens based in Frederic, Wisconsin.  Participating in the facilities "In a New Light" program, these youth are offered the opportunity to photograph the Riverway from their own perspective, often embarking on life changing experiences and self-discovery along the way.
Since its beginning in 2010 youth involved with "In a New Light" have now also been welcomed to other National Park areas such as Badlands, Isle Royale, Yellowstone, and Rocky Mountain National Parks, and Apostle Islands National Lakeshore. The resulting images reveal not just the stunning beauty of these places, but powerful stories of healing, renewal, and redemption.
The St. Croix River Visitor Center will be hosting a collection of these images in a new photographic "National Parks In a New Light" exhibit from April 12 through June 28. As a special part of the opening of this exhibit, Ben Thwaits, the expressive arts coordinator for Northwest Passage and the founder of the "In a New Light" program, will give a presentation about the program and share some of the stories of the remarkable youth he works with.
This presentation, the fourth of the 2013 Riverway Speaker Series, is free and open to the public. It will take place at 10:00 a.m. on Saturday, April 13, at the St. Croix River Visitor Center. The Visitor Center is located at 401 North Hamilton Street, in St. Croix Falls, Wisconsin. Reservations are strongly encouraged due to limited seating. To reserve a seat, call (715) 483-2274. Callers can reserve up to 4 seats.
Post A Comment
Did You Know?

In the Dakota language The St. Croix River is O-Ki-Zu-Wa-Kpa: To meet or to unite, as the waters of a river gather into a lake or two rivers meet or an area where we planted. Dakota and Ojibwe Indians still live near St. Croix NSR.