High Water Levels On The St. Croix And Namekagon Rivers

The St. Croix and Namekagon Rivers are running high, fast and cold due to snowmelt and recent rain. Ice flows and other floating debris may be present making conditions additionally hazardous. More »
Landscaping For Wildlife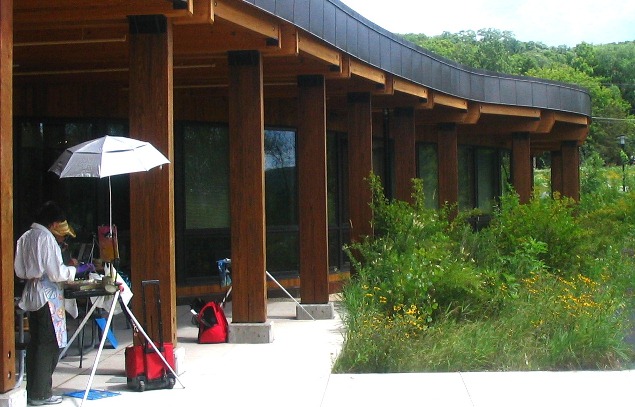 "We abuse land because we regard it as a commodity belonging to us. When we see land as a community to which we belong, we may begin to use it with love and respect." -Aldo Leopold, A Sand County Almanac
Understanding the delicate balance of nature is as easy as taking a walk along the riverbank of the St. Croix. The Riverway protects a thin ribbon of land and water 230 miles in length, or more than 460 miles of shoreline. It serves not only to provide recreation for current and future generations, but also as a corridor for wildlife to live and migrate through.
Several years ago when a new building was planned for the Riverway's headquarters and visitor center in St. Croix Falls, Wisconsin, it was decided to landscape the surrounding area with native plants. Although the area is small in size, choosing deep rooted native plants reduces run-off from rainfall, adds colorful wildflowers to attract native insects and birds, and minimizes costs for mowing and watering.
Similar simple landscaping techniques can be accomplished to make your own property more bird and butterfly friendly, reduce harm to the environment, and save you time and money with lower maintenance. On Saturday, February 18, Mike Zeckmeister, regional wildlife biologist for the Wisconsin Department of Natural Resources' Northern Region, will provide information on how to create naturally beautiful settings that enhance wildlife habitat, whether you live in town or in the country.
"Landscaping for Wildlife" will be presented at 10:00 a.m. and then repeated at 1:00 p.m.Presentations are free and open to the public and take place at the St. Croix River Visitor Center, 401 North Hamilton Street, in St. Croix Falls.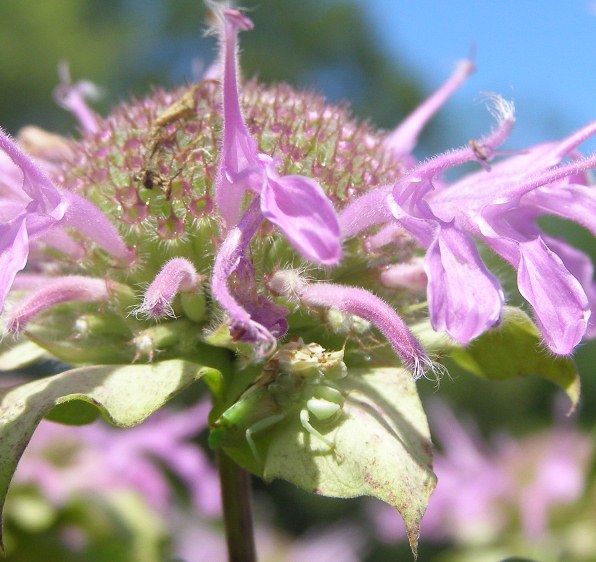 wildflower, insect, native plant
Post A Comment
Did You Know?

Mussels rely on fish to carry their young around until they are old enough to drop to the river bottom. To attract the fish and attach their young, mussels put on displays that make fish think they are fish or other food. The mussel shell, which is all we normally see, is now barely visible.