Flowage Level Drawdown North Of Taylors Falls/St. Croix Falls

Beginning October 2, Xcel Energy will be lowering the level of the flowage upstream from Taylors Falls/St. Croix Falls by up to 6 feet. This is to allow for repair to flashboards on the dam that were damaged by high water in September.
Landscaping For Wildlife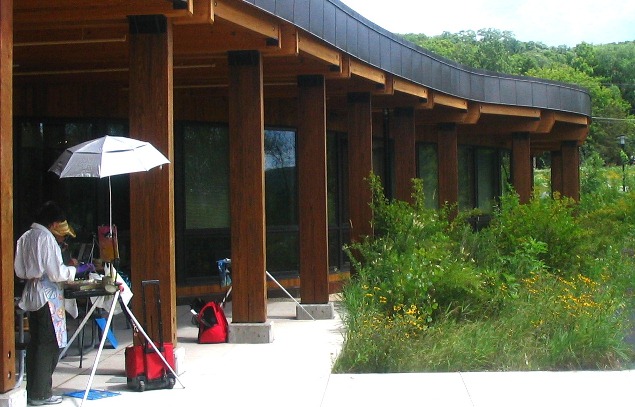 "We abuse land because we regard it as a commodity belonging to us. When we see land as a community to which we belong, we may begin to use it with love and respect." -Aldo Leopold, A Sand County Almanac
Understanding the delicate balance of nature is as easy as taking a walk along the riverbank of the St. Croix. The Riverway protects a thin ribbon of land and water 230 miles in length, or more than 460 miles of shoreline. It serves not only to provide recreation for current and future generations, but also as a corridor for wildlife to live and migrate through.
Several years ago when a new building was planned for the Riverway's headquarters and visitor center in St. Croix Falls, Wisconsin, it was decided to landscape the surrounding area with native plants. Although the area is small in size, choosing deep rooted native plants reduces run-off from rainfall, adds colorful wildflowers to attract native insects and birds, and minimizes costs for mowing and watering.
Similar simple landscaping techniques can be accomplished to make your own property more bird and butterfly friendly, reduce harm to the environment, and save you time and money with lower maintenance. On Saturday, February 18, Mike Zeckmeister, regional wildlife biologist for the Wisconsin Department of Natural Resources' Northern Region, will provide information on how to create naturally beautiful settings that enhance wildlife habitat, whether you live in town or in the country.
"Landscaping for Wildlife" will be presented at 10:00 a.m. and then repeated at 1:00 p.m.Presentations are free and open to the public and take place at the St. Croix River Visitor Center, 401 North Hamilton Street, in St. Croix Falls.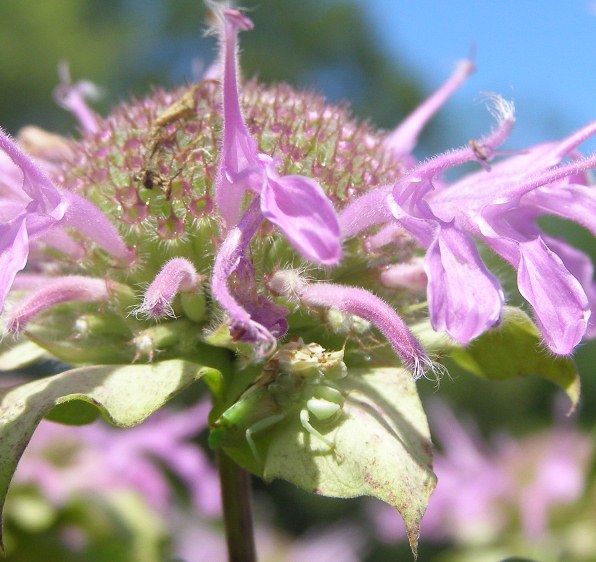 wildflower, insect, native plant
Post A Comment
Did You Know?

In the Dakota language The St. Croix River is O-Ki-Zu-Wa-Kpa: To meet or to unite, as the waters of a river gather into a lake or two rivers meet or an area where we planted. Dakota and Ojibwe Indians still live near St. Croix NSR.