St. Croix River Visitor Center Closed

The St. Croix River Visitor Center is closed for the season. It will reopen in the spring of 2014 More »
A Truly Dark Sky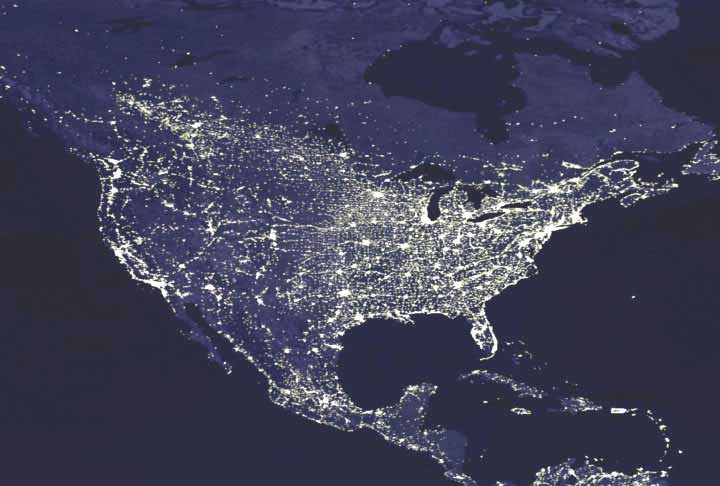 On a recent clear night, I gazed up toward the darkened sky… no stars?  A few dots faintly came into focus, but only when I had the opportunity to sit and spend a few moments of focused searching was I able to locate the Big Dipper.  I looked to the right for Cassiopeia and to the left for the Summer Triangle, but neither could be found.  I was sitting not along the St. Croix River, but visiting a theme park in Orlando, Florida.  How can one wish upon a star when the stars can barely be found? 
The Milky Way, an easy to find and broad paint stroke of light that arcs over the sky, cannot be seen by two-thirds of Americans.  Outdoor lighting has altered the natural pattern of darkness, affecting not only stargazing but also wildlife.  Many animals rely on patterns of light and dark for navigation, hiding from predators, feeding, and other behaviors. An abundance of artificial lighting causes disruption in these natural patterns.
For the upcoming Perseid meteor shower, one of the best of the year which peaks on August 12, how far must one travel away from Orlando or any major city in order to see this heavenly show?  What will you do to ensure better viewing opportunities for adults and youth gathered to watch this annual celestial event?
(The public is invited to see the Perseids and learn more about the importance of dark skies by attending the Perseid Meteor Shower Watch, at Wild River State Park on Friday and Saturday, August 11 and 12, from 9:00 - 11:00 pm. More information about these programs is available at the state park website, http://www.dnr.state.mn.us/calendar/app?jsp=/templates/event.jsp&id=31208. Additional information about night skies in the National Parks can be found at http://nature.nps.gov/night/.)
Post A Comment
Did You Know?

Between 1850 and 1889 log jams occurred at angle rock on the St. Croix River between Minnesota and Wisconsin, where the river bends within a rocky gorge. In 1886 over 150 million board feet of logs jammed creating a tourist attraction. Today St. Croix NSR attracts tourists for its scenic beauty.