Things To Do
Even though most visitors come to Organ Pipe Cactus National Monument in December, January, and February to enjoy the Sonoran Desert's winter warmth, each season offers a unique perspective and experience. Choosing when to visit may depend on your length of stay and what you like to do.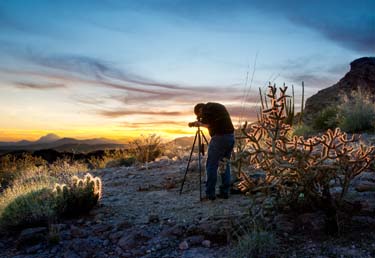 Leisurely hiking trails and those designed for the experienced hiker meander through a diversely vegetated landscape. Photography, night-sky gazing, wild-flower walks, camping, ranger programs and of course the scenic drives are among the visitors' favorite activities. Use the links in the menu to the left to find out more about camping and other things to do in the monument.
Junior and Desert Ranger Activities
Children and adults may enhance their visit by participating in the Junior Ranger Program (for children) and the Desert Ranger Program (for the not-so-Junior Ranger). Pick up the respective guide books at the visitor center. Upon completion, take a pledge and earn a badge that signifies your commitment to preserving Organ Pipe Cactus National Monument.


Accessibility

From the visitor center to a scenic drive, discover accessible ways to experience the natural and cultural history of the monument. Read More

Meet the real snowbirds...

and a few year round residents when you go birding Read More

Ranger Programs

Daily ranger programs are scheduled January through March. Check the bulletin boards or inquire at the visitor center Read More
Did You Know?

This chuparosa plant is a hummingbird favorite and grows easily in the Sonoran Desert. It's name roughly translates to "a very sloppy kiss of a rose".