The Oregon Caves National Monument lies within the Klamath-Siskiyou Mountains, a region containing among the country's highest diversity of vascular plants (~3,800) and animals (~50,000). The Monument's species per acre count is higher than some tropical areas and includes many specially adapted fungi, lichen and bacteria species.

Biodiversity is the term used to describe the variety of life in a habitat or system. Inside a very small area, the Oregon Caves National Monument has lots of different temperatures, moistures, climates, bedrock, and soils. Habitat diversity means many different kinds can live together and still meet their needs, bringing us biodiversity.
On your visit you will see caves, cliffs, granite, marble, fossils and these are all part of Oregon Caves unique geology. Geodiversity is the variety of geologic elements, landforms and processes that make up our Earth.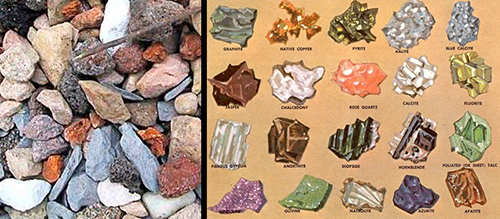 Mixed together, geology and biology have created a wonderful place here, where species from past eras can hide and live on and where newer species pushed out of their habitats by human developments or climate change can find a little home that suits them.


Monadenia rothii, Oregon Caves' forest snail

Learn about the endemic woodland snail that only lives near and on the monument. Read More