Wildlife in the Park
We have many creatures that are sure to capture your curiosity and maybe your heart. Even the smallest of wildlife is worth re-considering as fun or even loveable. From one of many cave trails, a bushy tailed woodrat peeks around the corner. A tiny female cave centipede gently cuddles her babies, keeping them close and protected. On the forest floor, a shy ensatina salamander freezes in place, hoping you will look but not touch its fragile skin.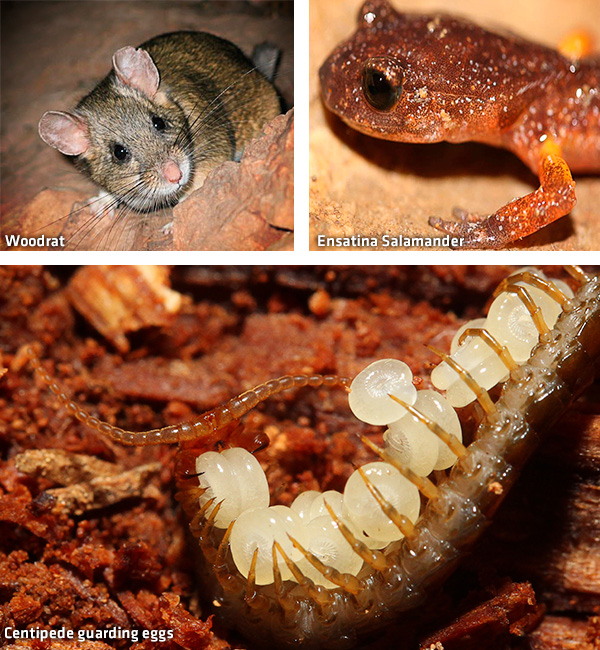 The website highlights common wildlife you will find in the park. However, Oregon Caves and the greater Klamath Siskiyou mountains, hold many hidden treasures. Some of these living treasures are called relicts. A relict is something rare, a surviving fragment from an earlier time in Earth's history. When all other life from their time went extinct the relicts managed to live on. When you visit, will you see one?