Plan Your Visit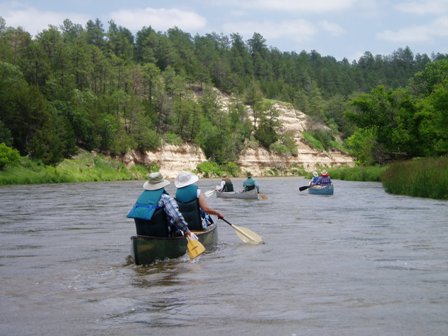 NPS Photo
Visiting Niobrara National Scenic River is a bit different from more traditional National Park sites. Lands along the river remain in private ownership, except for Fort Niobrara National Wildlife Refuge (launch site), Smith Falls State Park (launch, camping, etc.) and Brewer Bridge Landing (launch site).
Local businesses provide watercraft rental, shuttle, campground and lodging services and provide river access at other landings along the river. To make reservations, contact the business of your choice from
this list
of known service providers.
Evening ranger programs are presented from Memorial Day through Labor Day weekend. See Schedule of Events for details.
See "Things to Do" links on the left for other area recreation possibilities including: hiking, camping, fishing, horseback riding and biking.


Did You Know?

The Niobrara River valley has several globally and nationally significant fossil mammal sites. Paleontologists have found mammals such as camels, horses, mastodons and rhinos. Click "More" to visit the Niobrara National Scenic River "Fossils" page. More...