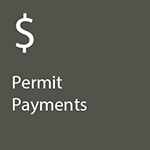 NPSPhoto
Payments
The permit systems helps assure that the large amount of events that may be taking place on any given day will not conflict with each other and with general visitor activities. All application, unless determined to be a First Amendment activity, must be accompanied by a payment for initial processing. The application processing cost is

$120 for public gathering/ special event applications
$90 for special use applications.
The application processing cost represents the average costs incurred by the park in mailing, distribution and initial review of applications to make sure the information supplied is sufficient to inform a decision. Payment of application cost may be in the form of check, money order or credit card.
Hains Point
All reservations for the Hains Point Picnic Area will be made online at www.recreation.gov. Visitors will now be able to choose between

Please note: Picnic Reservations will start at 9:30am Labor Day through Memorial Day to allow for footraces picnic reservations Questions may be directed to customer service at www.recreation.gov or at 1-877-444-6777 (10:00 a.m. - 10:00 p.m. ET).