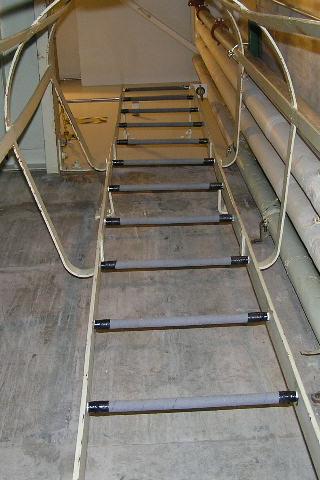 NPS
Requirements To Tour the underground Launch Control Center at Delta-01
As part of the tour at Delta-01 visitors will have the opportunity to visit the underground Launch Control Center (LCC).
The LCC was not originally designed to accommodate the general public. It is accessed by an elevator and a ladder. In the event of an elevator failure, visitors that are underground will need to be capable of climbing the ladder for a safe and timely exit.
Visitors who wish to participate in the underground part of the tour must be able to:
1) Physically capable of climbing two 15 foot ladders. These ladders are permanently attached to the wall and are very sturdy.
2) Children must be at least 40" tall and be able to climb the ladder unassisted
3) Be comfortable in a small elevator
4) Be comfortable with heights of approximately 35 feet or about 3 stories. The elevator door is an open grate,not a solid door.