Traffic Alert

I-90 Exit 131 (Visitor Contact Station) is open in both directions. Exit 127 (Launch Control Facility) is closed to eastbound traffic, but open to westbound traffic. Pick up all tour tickets at exit 131. Allow extra time to travel to Delta-01 for tours.
No Tours available on Tuesday, October 7

Due to a staff shortage, there will be no tours provided of D-01 on this date. D-09, the missile silo, will remain open for self-guided tours.
Directions
Minuteman Missile National Historic Site:
Minuteman Missile National Historic Site has three separate locations that visitors can enjoy: the park visitor center, the Launch Facility/missile silo, and the Launch Control Facility. Minuteman Missile National Historic Site is open for visitation throughout the year (see Operating Hours and Seasons). To experience everything that Minuteman Missile has to offer, please read the information below.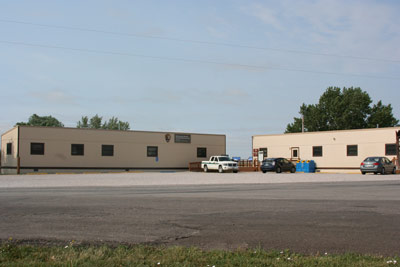 NPS
The Visitor Center
The Visitor Center is located 75 miles east of Rapid City on Interstate-90 (I-90), just off exit 131. Once off the Interstate, there will be a large Conoco gas station. The Visitor Center shares the parking with the gas station, and is located on the south side of the parking lot.
Inside the Visitor Center there is information about the site and Cold War exhibits. An eleven-minute orientation video is also offered.
Tickets for Ranger-guided tours of the Launch Control Facility are available at the Visitor Center and given out on a first come, first served basis with a limit of 6 people per tour.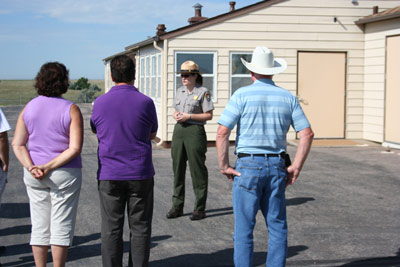 NPS
Launch Control Facility: Delta- 01
For visitors wanting to visit the Delta-01 Launch Control Facility, the Visitor Center should be your first destination. Tickets for these tours are in high demand and space is limited. Tickets are issued at the Visitor Center on a first come, first served basis on the day of the tour. After obtaining tickets, visitors will be given directions to the tour location. Group tours are only available September through May. Large groups must call at least 2-3 weeks prior to visiting the site, dial 605-433-5552.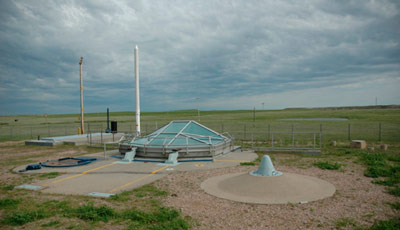 NPS
Launch Facility/ Missile Silo: Delta-09
Located 1/4 mile south of I-90 at exit 116. It is approximately 15 miles west of the Visitor Center or 6 miles east of Wall, SD. This site is all above ground and features a self-guided cell phone tour. The gate is open all year from 8 AM to 4:30 PM, Mountain Time. (Weather permitting)


Did You Know?

The only Minuteman Missile ever launched out of an active silo took place at a silo north of Newell, South Dakota on March 1, 1965. The flight only lasted a total of seven seconds with the rocket landing in a nearby pasture.