Frequently Asked Questions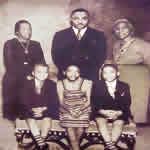 Frequently asked questions about:


Did You Know?

On April 4, 1968 Martin Luther King, Jr. was assassinated in the Lorraine Motel in Memphis, TN. Hundreds of thousands attended his funeral in Atlanta. President Johnson declared a day of national mourning. During the week following his death, riots erupted in over 100 cities.