Calendar
Search for Events
Events Upcoming for March
Showing 2 results

 RSS Feed
 Show all instances of recurring events
Saturday, March 7, 2015

Explore the winter forest with park Resource Manager Kyle Jones and hang with the chickadees. More

Time:

9:45 AM to 1:00 PM

Location:

Forest Center

Fees:

free

Saturday, March 14, 2015

Join Northeast Temperate Network (NETN) staff for this program that explores the tracks and sign of several animals that call the park home. More

Time:

10:00 AM to 12:00 PM

Location:

Forest Center @ Marsh-Billings-Rockefeller National Historical Park Except Jan 31 program meets at Carriage Barn Visitor Center

Fees:

Free
---
WINTER PROGRAM DESCRIPTIONS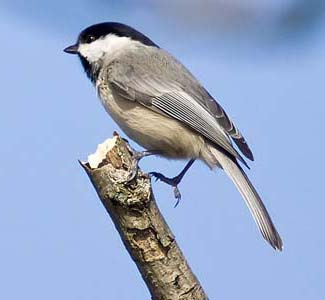 Chillin' with the Chickadees - A Working Woodlands Workshop (Our Winter Working Woodlands Workshops are co-sponsored by the Vermont Woodlands Association and Vermont Coverts; Woodlands for Wildlife, Inc)
Explore the winter forest with park Resource Manager Kyle Jones and hang with the chickadees. We will learn winter bird identification by sight and sound, and take a look at the forested habitats birds use for summer breeding. Snowshoes and binoculars will be available if needed. Bring appropriate outdoor clothing and a lunch or snack for this easy 1-2 mile snowshoe tour.
Date: Saturday, March 7
Time: 10 a.m. –1 p.m.
Location: Forest Center

---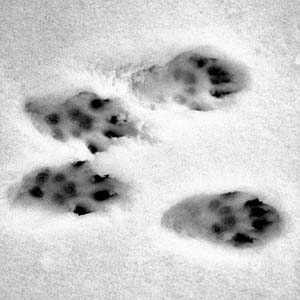 Animal Tracking
Learn the tracks and sign of many common Vermont mammals. Explore the interesting winter adaptations of local critters.This workshop begins indoors with a discussion at the Forest Center, then heads outside to track animals through the park's trails and woods. Bring a snack, water and your snowshoes. Adult and child snowshoes will be available if needed.
Dates: Saturday, March 14
Time: 10 a.m. – noon
Location: Forest Center


---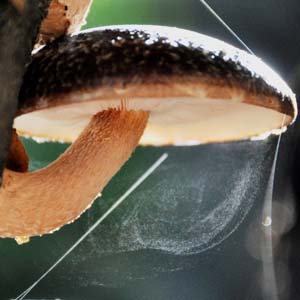 Shiitake Mushroom Cultivation - A

Working Woodlands Workshop
An exciting, hands-on workshop, to teach how to grow shiitake mushrooms on hardwood logs. Bill Stack, a forester and experienced shiitake mushroom grower who helps operate Cobb Hill Mushrooms in Hartland, Vermont will explain and demonstrate shiitake log cultivation techniques. Participants will be provided with an information guide and have a chance to inoculate logs with mushroom spawn. Enjoy delicious food samples made with log grown shiitakes, and take your inoculated log home for future harvesting. Coffee and tea provided. This workshop is co-sponsored by Vermont Coverts; Woodlands for Wildlife, Inc.
DATE: Saturday, April 4, 2015
TIME: 10:30 AM - 3:00 PM, Please bring your own lunch, to accompany shiitake mushroom products
LOCATION: Forest Center, Marsh-Billings-Rockefeller National Historical Park, Woodstock, VT. Parking is available at the Billings Farm &Museum parking lot.
FEE: A $25 registration fee is required for each person. Checks should be made out to Vermont Coverts, PO Box 81, Middlebury, VT 05753
RESERVATIONS: Advance reservations are required (limited to 15 participants). Workshop is full - thanks to all who signed up!
TELEPHONE: For further information call: (802) 457-3368 x26
For more information about the Working Woodland Workshops contact Christine Frohloff at (802)457-3368 x26 or email christine_frohloff@partner.nps.gov

---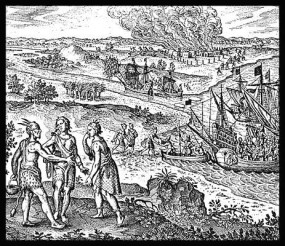 NPS Photo
Conservation Chronicles
From Native Americans to early European settlers, to land trusts, national parks, and wilderness areas, conservation thought and practice has taken many forms in North America over the past four centuries.Using words, images, and films of the past, explore the attitudes and actions that have shaped our relationship with the land we call the United States in this multimedia presentation.
*Available by request for groups of 10 or more.




---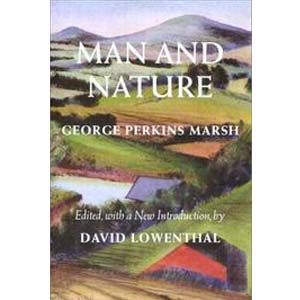 The Life and Times of George Perkins Marsh
Born in 1801 in Woodstock, Vermont, George Perkins Marsh is considered a pioneering conservationist who helped shape the future of land use on a global scale.His experience in the Vermont forests in his formative years, combined with his worldwide travel and multiple career choices culminated in his ground breaking book "Man & Nature" printed in 1864.This presentation will touch on the times he worked in and the milestones in his life that led him to be called the father of the American conservation movement.
*Available by request for groups of 10 or more.




---