Graces High Falls Overlook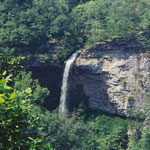 Grace's High falls is 133 foot seasonal waterfall that cascades off the cliffs. The falls do not usually flow in the summer.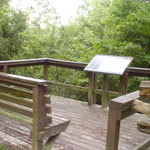 Sit down on the bench at the overlook and enjoy the tranquil feeling as you look across the canyon at this beautiful waterfall.
Did You Know?

There are 23 miles of road to ride horses on in our Backcountry Area. The roads are numbered 01 -11.