Join Our Friends
The Friends is a non-profit 501 (c) (3) association formed in 1996 and officially established in 1998 with a sign Memorandum of Agreement with the National Park Service.
The website is filled with information about the Battle of the Little Bighorn.
Learn more about the
Friends of the Little Bighorn.
Did You Know?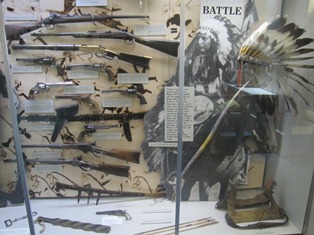 From archeological evidence the warriors who fought in the battle used about 45 different types of firearms, ranging from muzzle loaders, cap and ball to the advanced Henry and Winchester repeaters. Its believed about 10% of the warriors had firearms and the majority fought with their traditional weapons.