Places To Go
Visit:
Custer National Cemetery
Visitors Center-Book Store/Museum
Deep Ravine
Last Stand/Indian Memorial
Drive the 4.5 mile tour road to Reno/Benteen Battlefield

Waysides
Along the 4.5 mile tour road you will encounter a number of Interpretive waysides explaining the significant events at these area's.
Visitor Center Book Store

The book store is operated by the Western National Parks Association.
For more information click here...

Little Bighorn Battlefield N.M. museum



Did You Know?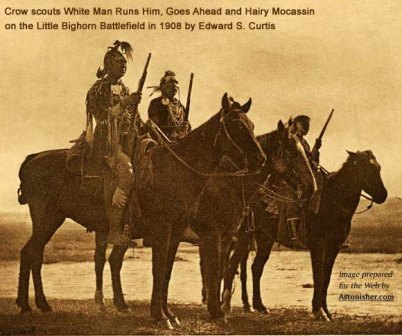 The Crow Scouts did not participate in the Battle of the Little Bighorn? The Army paid them as Scouts and once the village was located and the fighting began the six Crow Scouts left.