Cutting back Ranger Talks after Labor Day

There will be no 9:00 a.m. and 11:00 a.m. Ranger talks after Labor Day. However there will be a 10:00 a.m. Ranger Talk and also at 1:00 p.m. and 3:00 p.m.. Usaully cancellation on Ranger talks occur this time of the year due short staff.
Directions
Getting There

By vehicle
Interstate I-90, Crow Agency Exit 510 at Jct 212, Battlefield Tour Road 756

See the park map

Click on this link to view a Little Bighorn Battlefield National Monument Park Map 300 kb PDF
GPS Location
N 45 degrees 34 minutes
W 107 degrees 25 minutes

Little Bighorn Battlefield National Monument
756 Battlefield Tour Road
Crow Agency, MT 59022

By airplane
Billings Logan International Airport is located 65 miles NW
Airport in Sheridan, Wyoming, 73 miles to the South.
Elevation
Little Bighorn Battlefield N.M.Crow Agency, MT
Surrounding area - 3,100 – 3,350


Did You Know?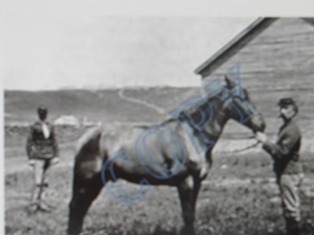 Comanche, known as the "lone survivor" at the Battle of the Little Bighorn, was not the only horse that "survived. Several horses were still alive, but badly wounded. General Terry ordered to "put away" the badly wounded horses. But Comanche was spared.