LITTLE BIGHORN BATTLEFIELD ROAD PAVING PROJECT UPDATE

On August 25th to the 29th please be aware on these days there may be delays due to chip sealing and pavement stripping on the road.
Cutting back Ranger Talks after Labor Day

There will be no 9:00 a.m. and 11:00 a.m. Ranger talks after Labor Day. However there will be a 10:00 a.m. Ranger Talk and also at 1:00 p.m. and 3:00 p.m.. Usaully cancellation on Ranger talks occur this time of the year due short staff.
Photo Gallery
Did You Know?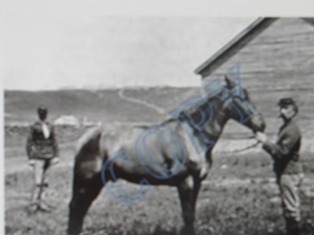 Comanche, known as the "lone survivor" at the Battle of the Little Bighorn, was not the only horse that "survived. Several horses were still alive, but badly wounded. General Terry ordered to "put away" the badly wounded horses. But Comanche was spared.