Little Bighorn Battlefield announces road paving project 2014.

Little Bighorn Battlefield will be resurfacing the park tour road. More »
Photos & Multimedia
Little Bighorn Battlefield
Medicine Tail Coulee empties into the Little Bighorn River. Part of Custer's command encountered Indians at its mouth and, after an exchange of fire and possibly some casualties, retreated to the north and east to Battle Ridge.
Little Bighorn Battlefield National Monument is pleased to offer podcasts of the events that led to the Battle of the Little Bighorn, the battle aftermath, and people who were involved in the battle.

To view podcasts click on Multimedia Presentations on the left.



Did You Know?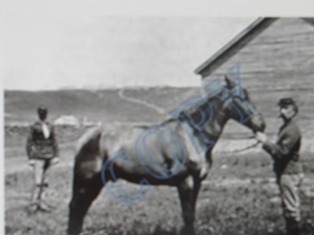 Comanche, known as the "lone survivor" at the Battle of the Little Bighorn, was not the only horse that "survived. Several horses were still alive, but badly wounded. General Terry ordered to "put away" the badly wounded horses. But Comanche was spared.