Photos & Multimedia
Little Bighorn Battlefield
Medicine Tail Coulee empties into the Little Bighorn River. Part of Custer's command encountered Indians at its mouth and, after an exchange of fire and possibly some casualties, retreated to the north and east to Battle Ridge.
Little Bighorn Battlefield National Monument is pleased to offer podcasts of the events that lead to the Battle of the Little Bighorn, the battle, aftermath and people that were involved in the battle.

To view podcasts click on Multimedia Presentations on the left.



Did You Know?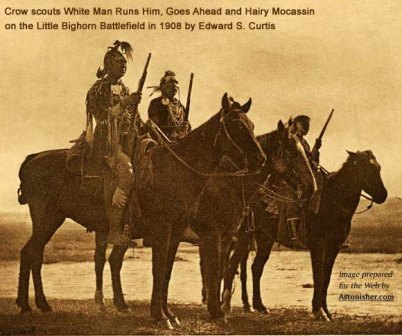 The Crow Scouts did not participate in the Battle of the Little Bighorn? The Army paid them as Scouts and once the village was located and the fighting began the six Crow Scouts left.