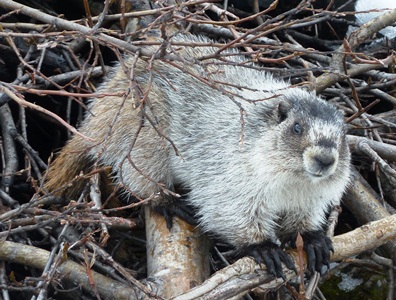 NPS Photo
Restrictions
Because of their potential negative impact on park wildlife, pets must be on a leash no longer than 6 feet or otherwise restrained at all times during your visit to Kenai Fjords National Park.
Pets are allowed:
on the

road to Exit Glacie

r (the Herman Leirer Road).
in the parking lot of the Exit Glacier Nature Center.
Pets are not allowed:
Dog Mushing / Skijoring
Dogs used for mushing or skijoring may be used on the Harding Icefield at any time, and in the Exit Glacier area when the road is
closed due to snow
and vehicle access is not allowed.
Service Animals
Service animals are allowed in Kenai Fjords National Park, on all trails, and in all buildings and facilities.