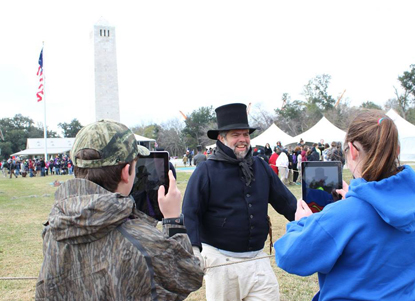 The park's mission to preserve and share cultural traditions, historical sites, and natural landscapes means that there's always something interesting going on at Jean Lafitte National Historical Park and Preserve.
For information on exhibits, events, and ranger programs at the park, visit the park calendar. Find out what's new with Jean Lafitte's crew via social media.
Most Jean Lafitte images are in the public domain. Click here for images you can download and use for free.
The Call to Action Report 2012 for Jean Lafitte and for New Orleans Jazz National Historical Park is available here. If you wish to download the report, please note that it is a 984kb document. You can learn more about the National Park Service Call to Action here.
To learn about all National Park Service projects in Louisiana, from historic places to community conservation and recreation, visit the NPS Louisiana page.
Information about the 2010 Deepwater Horizon oil spill is available here.
Information about hurricanes and their impacts on the park is here.